Guide To Selecting the Right Mortgage Lender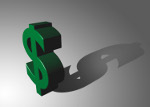 Purchasing a home is something that can provide a number of benefits, both financially and emotionally. However, it is a big responsibility and since most people do not have the funds to buy the home outright, it means taking out a mortgage. Selecting the right mortgage lender is as important, if not more so, than choosing the right home, as for most home buyers, the mortgage represents their biggest investment to date.
Finding the Best Interest Rate
When considering mortgage lenders, one of the most important factors is the interest rate that they offer, as well as the specific terms of the loan. The interest rate determines how much the monthly payment is and represents the profit that the lender will make. Interest rates can change on a hour by hour and even minute by minute basis, so one of the most important things to remember is that you can not rely upon printed mortgage rates, advertisements, or even quoted mortgage rates to be an accurate representation of the current mortgage rate.
However, while interest rates can change at a moments notice, it is possible to get a basic idea of the current mortgage rates by doing some calling around and visiting your bank. The reason it is a good idea to start with your bank, is because banks provide a nice metric for getting an idea of the standard mortgage rates in the area. Your bank will also often be able to provide you with a much quicker answer when it comes to applying for a loan and are more likely to not require any application fee until you actually close on the home.
Once you check the interest rate at your own bank, it is a good idea to spend some time exploring your other options. Mortgage brokers can sometimes provide a more competitive interest rate, as they have relationships with multiple lenders. However, a mortgage broker is not really a lender, but more of a middle man and they only get paid if you go through them to finance your mortgage, so it is important to keep in mind that they are looking to make a commission off of you. Many take points, which represent a percent of the total sale price, as their commission, which is in some regards a junk fee, meaning that it is negotiable and not necessarily a part of the actual mortgage.
Many real estate agents have relationships with mortgage brokers, so they may be able to steer you towards a reliable mortgage broker. However, keep in mind that this could also represent a conflict of interest.
There are also a number of mortgage banks, which are special banks that deal in mortgages, as opposed to the traditional checking and savings accounts found at your local bank.
Locking in an Interest Rate
Since interest rates can change so quickly, many people opt to lock in a mortgage rate with their lender. This simply means that an agreement is signed between the mortgage lender and the borrower stating that the lender will guarantee, or lock in, the interest rate for a specific period of time. This often means paying a fee or a deposit, but ensures that the interest rate will be honored, even if the interest rate goes up.
However, the flip side to this is that if the interest rate goes down, you may not be able to get them to lower it and they would certainly be under no legal obligation to do so. As a result, it is important to be very careful before entering into any type of agreement with a lender.
Watch out For Subprime Loans
While the interest rate is one of the most important parts of a mortgage, it is very important to consider several other factors, such as whether there is a penalty for paying off the loan early. Subprime mortgages are mortgages that have less than optimal terms and interest rates, but they often look very appealing if you don't look too hard.
For example, negative amortization loans are one type of subprime mortgage, which has a considerably lower initial monthly payment. However, the payment isn't really low and instead a portion of each monthly payment is applied to the principal of the loan. So, with each payment, the amount owed on the home actually increases, which subsequently increases the monthly payment.
Evaluating the terms of the loan and comparing it to mortgage terms that you know are acceptable, such as those provided by most local banks, is an essential step in avoiding subprime loans.
Junk Fees and Other Costs
As mentioned above, Junk Fees are extra costs on top of the standard fees that can often be negotiated down. When closing on a home, there are a number of extra fees, such as title searches, title insurance, inspections, lawyer fees, courier fees, and even credit checks. Some of these fees, like the title search or the lawyer cost, are strict and can not be negotiated. However, other fees can and should be disputed, as they are often unnecessary padding the pockets of the mortgage broker or lender.
Often the cost of a credit check and courier fee are added on, despite not really being needed or actually used. For example, most lenders check hundreds and hundreds of credit reports each year. As a result, they get a discount on their credit checks, so if they try to charge you anything more than $25, this is an indication that it is a junk fee. Since closing costs can easily cost over $3,000, it is important to carefully consider all of the costs, as well as question anything that does not feel right.